Vihtavuori N32C TIN STAR Smokeless Gun Powder 1 lb Overview:
The N32C (TIN STAR) is a specialized powder
intended to;
provide low bulk density for cartridges that were originally
designed for Cowboy Action Shooters shooting lead bullets
with single-action revolvers and lever-action rifles.
The use of more conventional gun powder results in poor load
density, and fails to adequately fill the case. Vihtavuori's N32C TIN STAR Powder in stock now
corrects this problem, and is ideally suited to many of the
older cartridges used in Cowboy Action shooting,
such as the .38 Special, .44 Special and .45 Colt.
The biggest benefit of N32C is its high loading volume.
N32C TIN STAR  Smokeless Gun Powder 1 lb.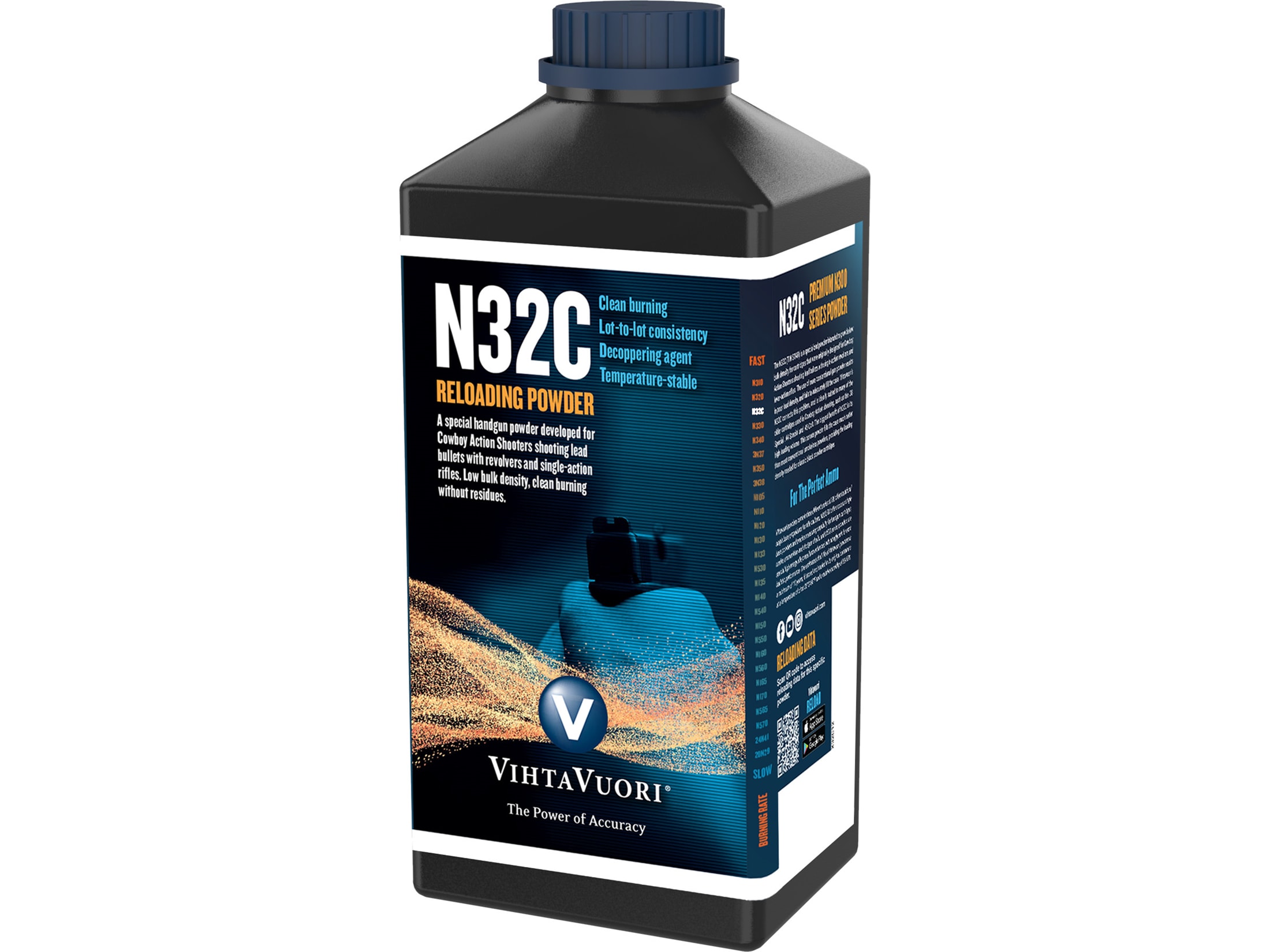 WARNING: Cancer and Reproductive Harm – www.P65Warnings.ca.gov.