Accurate No. 11FS Smokeless Gun Powder overview:
Accurate No. 11FS Powder is a double-base spherical propellant intended for self
defense and full power loads in smaller capacity rifle cartridges and
magnum handguns. This propellant incorporates a flash suppressant
that significantly reduces muzzle signature in low light conditions.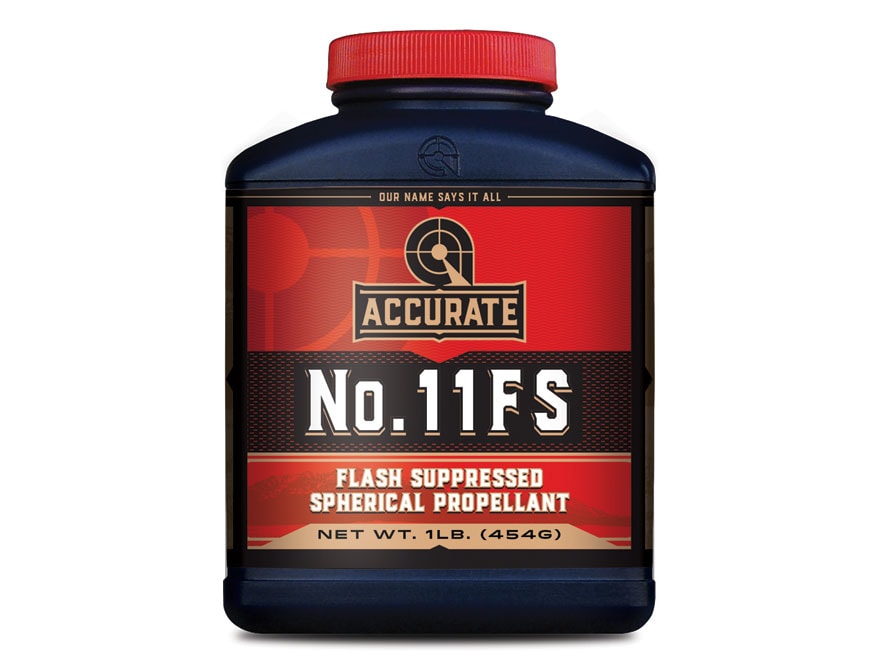 Accurate No. 11FS Powder in stock now can produce high velocity with lighter bullets in .300
blackout making it an excellent choice for shooters seeking downrange performance. Made in the USA.