Accurate LT-32 Powder is a company that definitely lives up to its name.
Firstly, The complete line of smokeless powders for handguns, rifles, and shotguns is engineered
and lab-tested to maximize the precision and performance. Accurate uses the best ballistic
technicians and the highest quality components together to assure that every gun is better serve with Accurate Powders.
Secondly, Accurate LT-32 in stock now is an exact copy of the original LT-32 powder use by benchrest shooters in 6mm PPC cartridge.
In addition, LT-32 is know for its extreme consistency and allowing higher velocity out of smaller capacity cases like the PPC family.
Furthermore, The extremely small extruded powder results in consistent metering in powder measures and higher velocities compare to spherical powders.
Hence, Standard Deviations between lots have been cut in half to insure the most consistent lot to lot powder on the market.
Accurate LT-32 rifle powder also offers outstanding accuracy in varmint and tactical cartridges, including the .223 Rem and .308 Win. LT-32 is the perfect choice for extreme accuracy.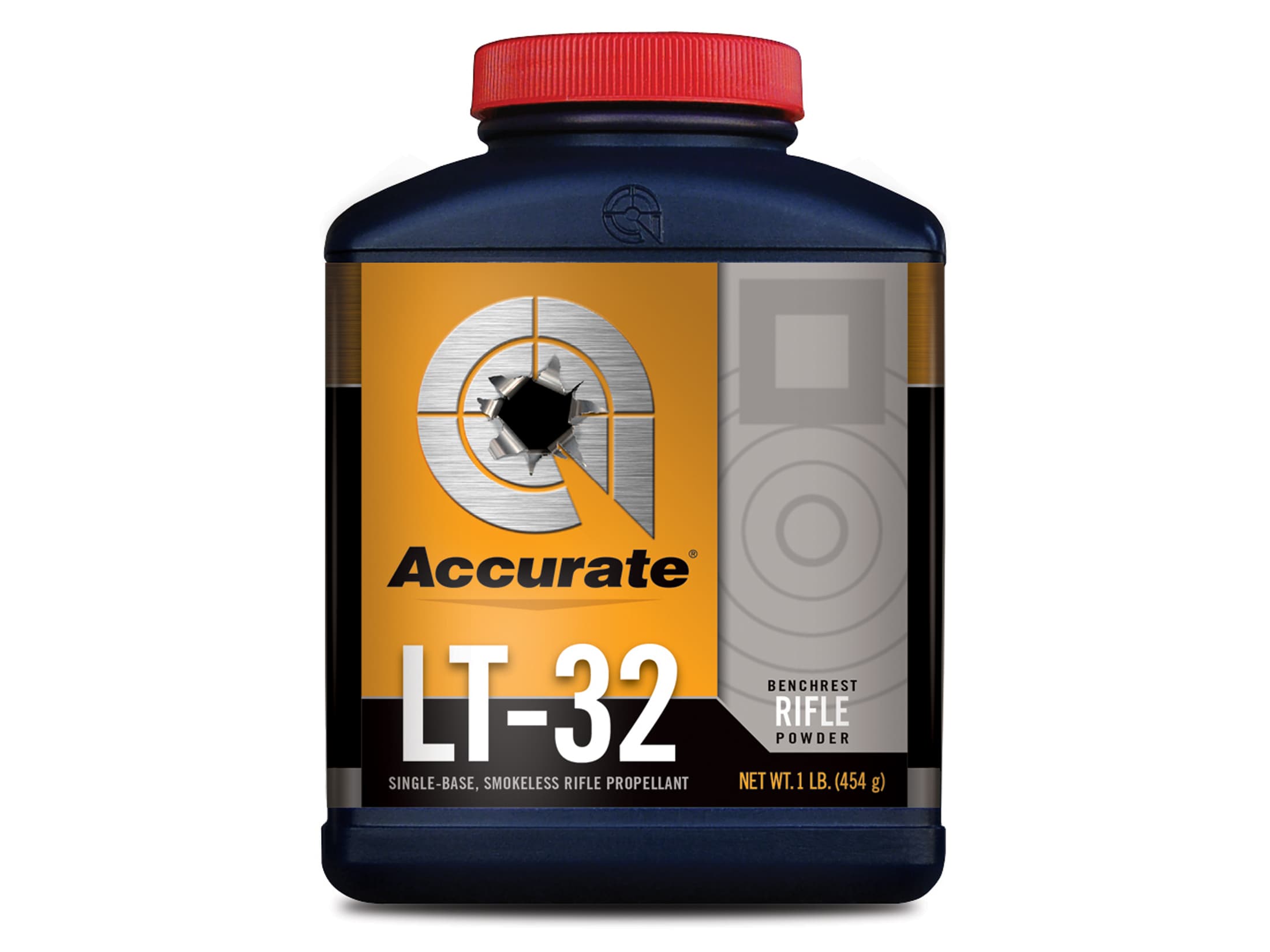 Warnings from the Manufacturer:
Do not exceed the loads displayed in the reloaders guide.
Never mix any two powders regardless of type, brand, or source.
Never substitute any smokeless powder for Black Powder or any Black Powder substitute.
Accurate  LT-32 logo
warning-icon WARNING:
This product can expose you to N-Nitrosodiphenylamine, which is know to the State of California to cause cancer,
and Di-n-butyl phthalate (DBP), which is know to the State of California to cause birth defects or other reproductive harm.
For more information go to – www.P65Warnings.ca.gov.